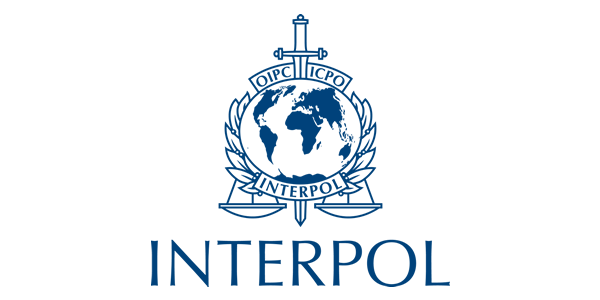 As the world's largest international police organization, INTERPOL has a network of 190 member countries working together on a daily basis to fight international crime. With our unique range of criminal databases and policing capabilities, INTERPOL works with law enforcement agencies around the globe to strengthen their ability to prevent crime and identify and arrest criminals.
Through its Environmental Security Programme, INTERPOL ensures that law enforcement around the world have access to the tools and services they need to more effectively respond to criminal threats to wildlife.
This support includes:
Leading global and regional operations to dismantle the criminal networks behind wildlife crime using intelligence-driven investigations;
Providing environmental law enforcement agencies with access to INTERPOL tools and services by enhancing their links with INTERPOL National Central Bureaus;
Coordinating and developing international law enforcement best practice manuals, guides and other resources.
The Environmental Security Programme coordinates a range of projects targeting various forms of wildlife and environmental crime.
Project Predator
aims to enhance the law enforcement capacity for the conservation of Asian big cats. It further works to increase communication, coordination and collaboration between high-level enforcement experts, managers from the Asian big cat range countries, and investigators and analysts working at ground level. Project Predator analyses intelligence to also identify emerging trends and enforcement responses. It is supported by the US Government, through USAID and the US State Department.
http://www.interpol.int/Crime-areas/Environmental-crime/Projects/Project-Predator
Project Wisdom aims to disrupt and dismantle the major transnational criminal syndicates engaged in the illegal trade of African elephant ivory and rhinoceros horn. The development of a global picture of the criminal activity hindering the ongoing conservation of elephants and rhinoceros helps provided case-oriented assistance in order to reduce wildlife crime in Africa. It is supported by the French Government and The Wildcat Foundation.
http://www.interpol.int/Crime-areas/Environmental-crime/Projects/Project-Wisdom
A smaller scale Project Waylay aims to strengthen the capacity of member countries abilities to conduct controlled delivery investigations of ivory and rhinoceros horns. It is supported by the UK Government.
As a member of the International Consortium on Combating Wildlife and Forest Crime (ICCWC), INTERPOL has also developed a number of tools and manuals to help tackle the illegal trade in wildlife, including the ICCWC Wildlife and Forest Crime Analytic Toolkit, the Guidelines on Methods and Procedures for Ivory Sampling and Laboratory Analysis and the Best Practice Guide for Forensic Timber Identification. It is supported by the European Commission.