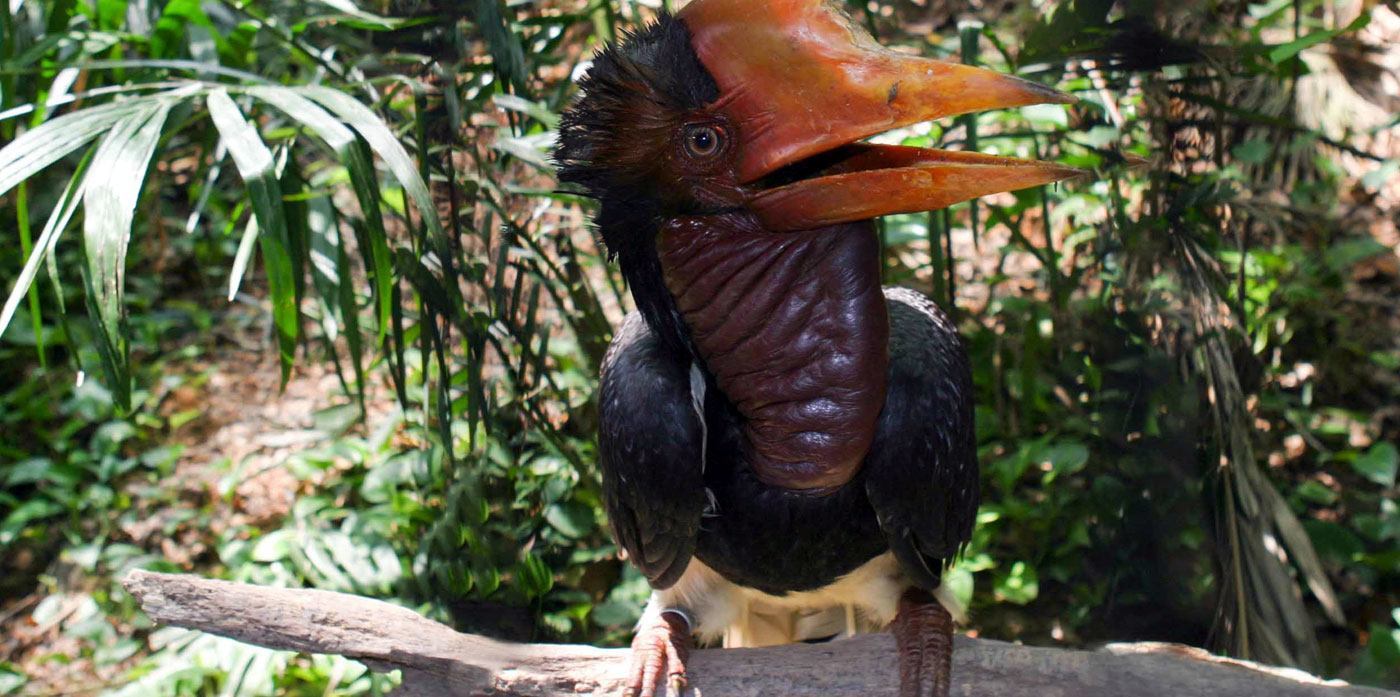 Helmeted Hornbill
Helmeted hornbills are known for their loyalty. They choose one mate for life and are fiercely protective of their family and homes. 
WHERE THEY ARE FOUND
Brunei, Indonesia, Malaysia, Myanmar and Thailand
WHY THEY ARE IMPORTANT
They are magnificent birds and the one of the most effective seed dispersers in Asia's tropical rainforests, enabling the growth of many floral species.
HOW THEY ARE THREATENED BY ILLEGAL TRADE
A combination of habitat loss, poaching and lack of law enforcement are deadly recipes for the helmeted hornbill. They are the only hornbill in the world with a solid casque, sought by collectors and speculators for miniature sculptures, jewelry and decorative ornaments, commanding a higher price than elephant ivory. The species has been on CITES Appendix I since 1975 which means commercial international trade in the species is prohibited. In recent years, however, populations of the species have further crashed due to severe poaching pressure to feed illegal trade.
CITES Listing: Appendix I.
WHAT CAN YOU DO?
Support initiatives that prioritize strengthening the sustainable livelihoods of communities in forests that protect these unique species. For instance, in Thailand, former poachers have turned gamekeepers and act as guides for tourists. Encourage greater protection for these species by voicing your support for strong national laws and enforcement on wildlife poaching to policy makers.  And spread the word about the plight of this species so that people know that criminals are getting rich by stealing Indonesia's natural heritage.
Do not buy Helmeted Hornbill or products made with its body part because doing so violates national law, and international law as well if the product is smuggled into your country.
6,000 birds were poached in one year in West Kalimantan Province on the Island of Indonesia.