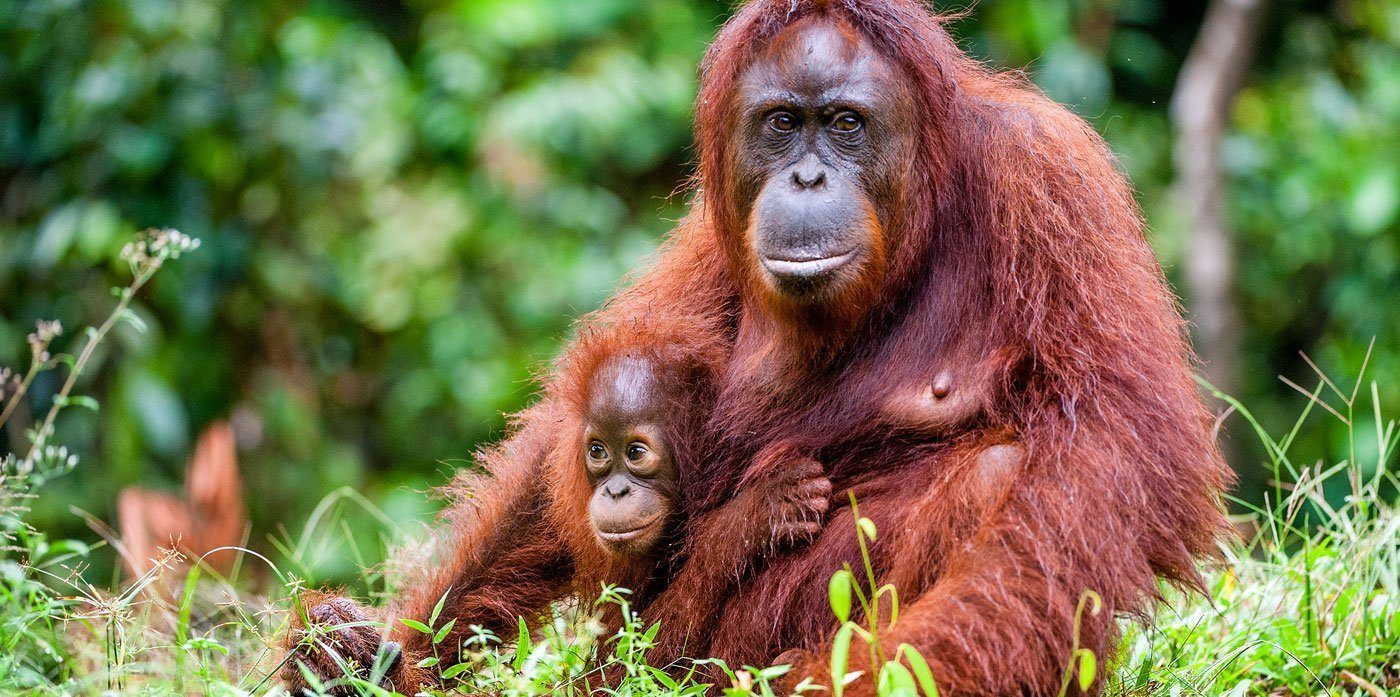 Orangutan
Orangutans are called the 'people of the forest'. They love their alone time, and are known to forge strong bonds of friendship.
WHERE THEY ARE FOUND
Indonesia and Malaysia on the islands of Sumatra and Borneo.
WHY THEY ARE IMPORTANT
Orangutans are some of our closest relatives and are the only great apes found outside of Africa. Both species of orangutan (the Bornean and the Sumatran orangutan) are considered Critically Endangered. They disperse the seeds of the fruits they eat helping the forest to regenerate. Their presence signals that a forest is healthy. When populations go down, so do those of other animal and plant species.
HOW THEY ARE THREATENED BY ILLEGAL TRADE
Orangutans spend their lives in trees, but as trees are cut to make way for development, they come down to the ground and are vulnerable to being taken illegally, particularly young orphaned orangutans, for live trade and trade in ape body parts.  Illegally trafficked Orangutans, and other ape species, can end up in zoos or as pets in private collections.
CITES Listing: The two species of orangutans have been on CITES Appendix I since 1975. International commercial trade is prohibited.
HOW YOU CAN HELP
Understand the impacts of your consumption habits. Ensure that the products you purchase come from sustainable forestry. Ensure that the products you purchase that contain palm oil include only sustainably-sourced palm oil.
Orangutan numbers have declined by around 50% in the last 60 years, mainly because of loss of habitat.