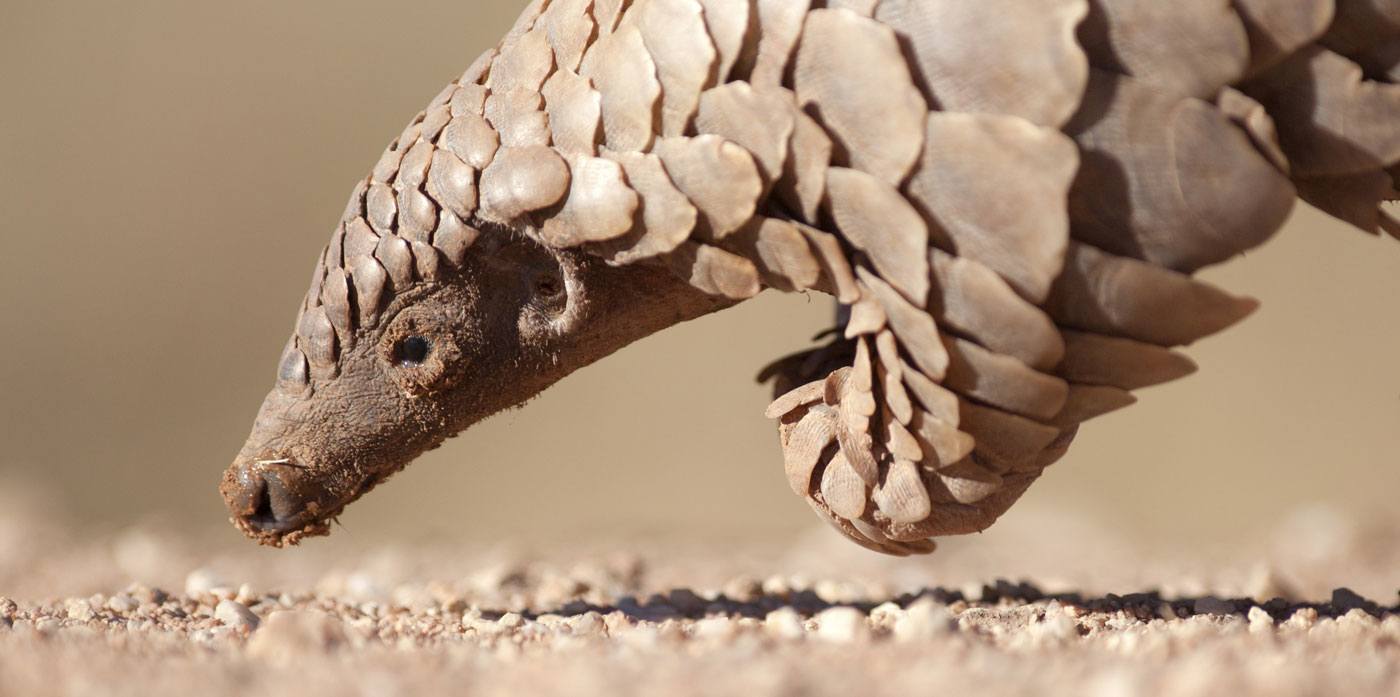 Pangolin
Pangolins are solitary, nocturnal animals that tend to have picky tastes, and often choose to wait for their preference rather than settling for anything less.
WHERE THEY ARE FOUND
Sub-saharan Africa, Asia.
WHY THEY ARE IMPORTANT
As well as being magnificent and intriguing animals, Pangolins are the world's only truly scaly mammal. Their large and elongated claws enable them to burrow underground for shelter and to excavate ant and termite nests for food, mixing and aerating the soil. This improves the nutrient quality of the soil and aids the decomposition cycle, providing a healthy substrate for lush vegetation to grow from.
HOW THEY ARE THREATENED BY ILLEGAL TRADE
All eight species of pangolin are now globally threatened, with Asian species either Endangered or Critically Endangered.  Over one million pangolins are thought to have been taken from the wild in recent years to supply the soaring demand for their flesh, scales, and fetuses. Pangolins are now the most illegally traded mammal on the planet. Pangolin products are considered by some consumers to have magical and medicinal properties, and with Asian species on the brink of extinction, demand has now shifted to the African pangolins.
CITES Listing: ll 8 species of pangolins (4 in Africa, 4 in Asia) are included in CITES Appendix II. CITES CoP17 (September 2016, South Africa) will consider proposals to transfer all pangolin species in CITES Appendix I. 
HOW YOU CAN HELP
Raise the profile of Pangolins! Start by telling your friends about their plight in order to raise awareness and interest in this important and fascinating creature!
Latest Updates
#WildforLife celebrates World Pangolin Day!
Op-Ed: Through the Eyes of a Pangolin
The number of pangolins estimated to have been snatched from the wild the past decade.