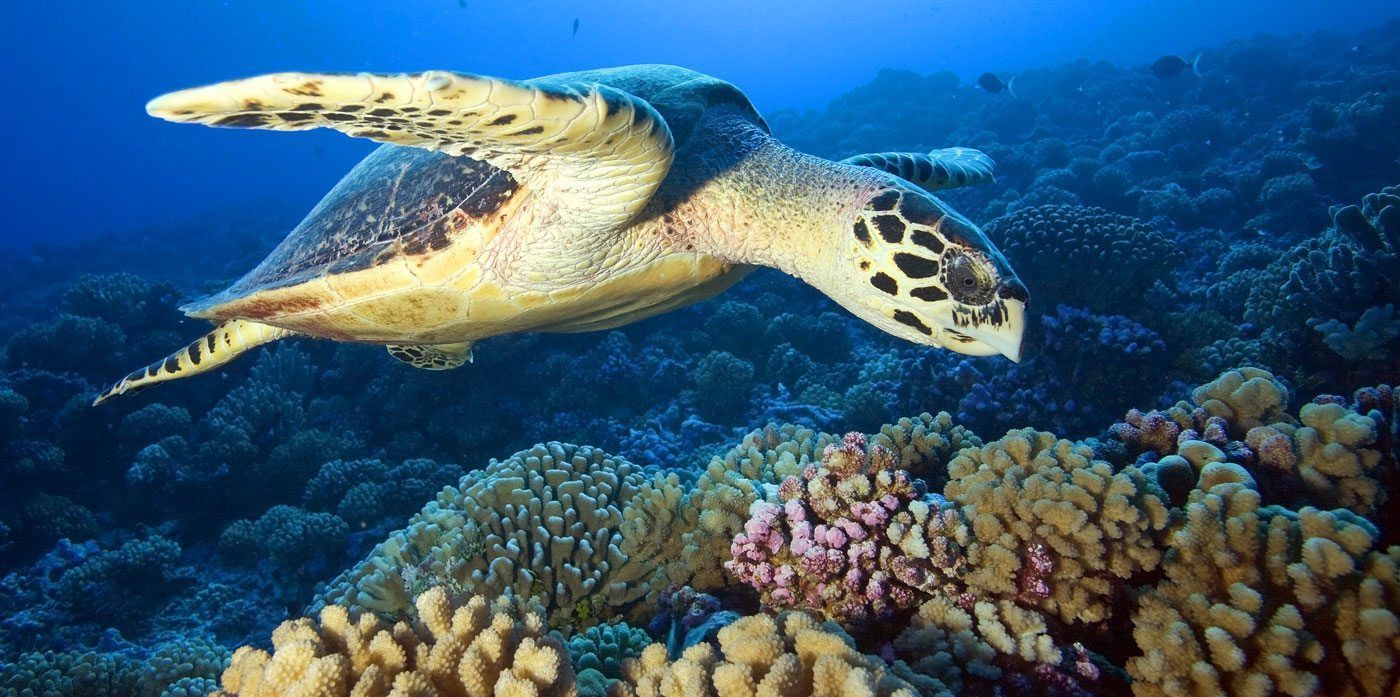 Sea Turtle
Sea turtles are slow on land but quick and agile in the water. This animal strikes a balance between embarking on adventures and maintaining a comfortable pace.
WHERE THEY ARE FOUND
Sea turtles live in almost every ocean basin in the world, nesting on tropical and subtropical beaches. They travel the seas, often thousands of kilometers, between feeding and nesting grounds.
WHY THEY ARE IMPORTANT
Sea turtles help to keep marine food chains healthy. Hawksbill turtles eat marine sponges which would otherwise out-compete reef-building corals. Other turtles graze on seagrass beds, keeping them clipped and healthy. The leatherback turtle is a major predator of jellyfish, which eat fish larvae. Sea turtles are also a focus for eco-tourism activities in many countries, representing an important source of income for coastal communities.
WHY THEY ARE THREATENED BY ILLEGAL TRADE
Sea turtles are poached for their meat, their eggs are harvested unsustainably, and their shells are used for making jewelry and traditional crafts sold to tourists. Combined with other threats, illegal trade threatens the survival of some turtle populations.
CITES Listing: All 7  species of marine turtles have been listed in the CITES Appendices since the beginning of the Convention in 1975, and were included in CITES Appendix I since 1981. Commercial international trade in specimens of these species is prohibited.
HOW YOU CAN HELP
Support organizations that are working to protect sea turtles and provide livelihoods for local communities that help conserve sea turtles in their natural habitats. Report crimes – including the sale of illegal sea turtle products - to law enforcement authorities when they are witnessed. 
Because of the natural dangers they face, only 1 in 1,000 baby turtles are thought to survive to reach adulthood.