China Reverses Ban on Rhino and Tiger Parts in Medicine, Worrying Activists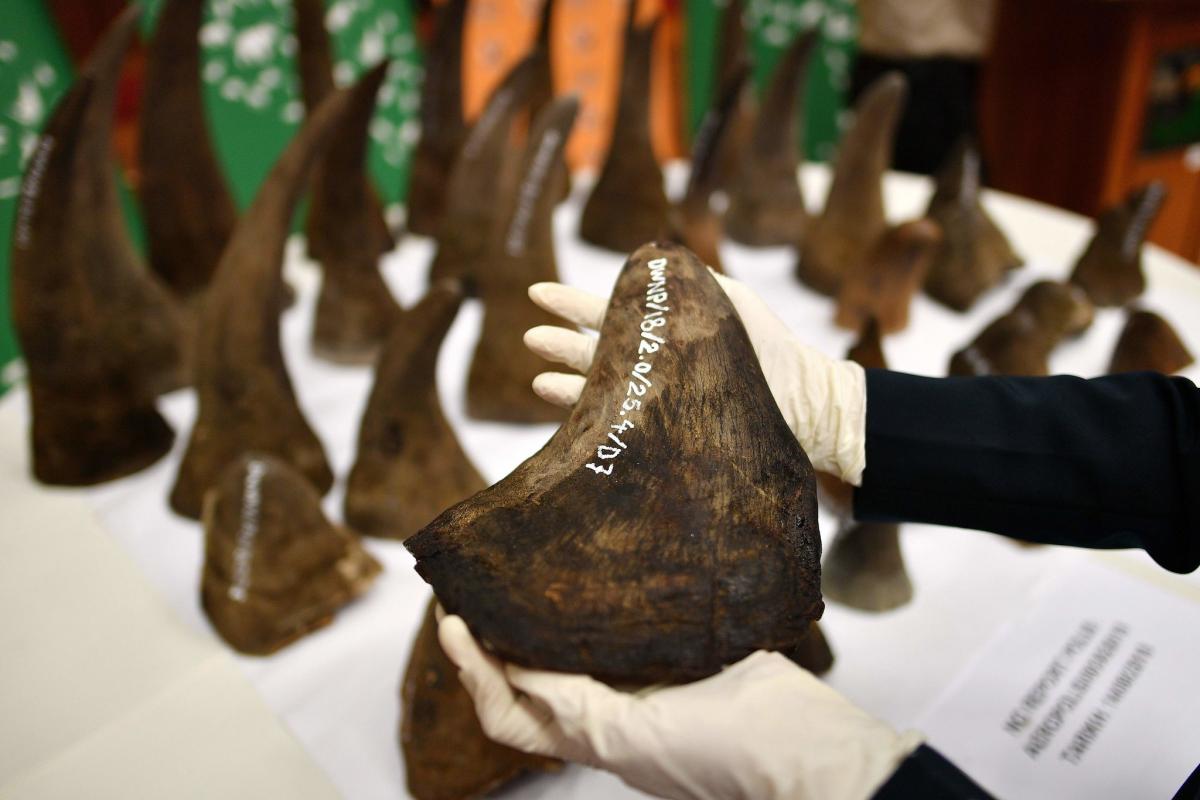 Photo credit: Manan Vatsyayana/Agence France-Presse — Getty Images
This article originally appeared at 
https://www.nytimes.com/2018/10/29/world/asia/china-rhino-tiger-poaching...
.
BEIJING — The Chinese government, reversing a 25-year ban, announced on Monday that it would allow the use of rhinoceros horns and tiger bones in medicine, a move that environmentalists described as a significant setback for efforts to protect the animals from extinction.
The State Council, China's cabinet, said in a policy directive that it would legalize the use of rhino horns and tiger bones for "medical research or in healing," but only by certified hospitals and doctors, and only from rhinos and tigers raised in captivity, excluding zoo animals. While such remedies are highly profitable, they have no proven benefits to humans.
Environmentalists said the decision would likely help fuel a black market for wild rhino and tiger parts, which are revered in traditional Chinese medicine for supposed healing powers, and could lead to increased poaching of the fewer than 30,000 rhinos and 3,900 tigers still in the wild.
"It's a devastating decision," said Leigh Henry, director of wildlife policy at the World Wildlife Fund in Washington. "I can't overstate the potential impact."
The announcement on Monday threatened to undermine President Xi Jinping's efforts to promote an image of China as a responsible environmental steward capable of tackling global issues like climate change and air pollution.
"A small number of individuals stand to make a lot of money perhaps at the price of the species," said Peter Knights, chief executive of WildAid, an environmental advocacy group based in San Francisco. He added that the decision "comes completely out of the blue and with no rationale."
In 2016, China, along with the United States, announced that it would ban the sale of ivory. China's domestic ban, which went into effect earlier this year, was widely applauded as a critical step in ending elephant poaching in Africa.
Now, just as prices for rhino horn are decreasing and populations of tigers seem to be stabilizing, the environmental advocates say, China threatens to hurt that progress.
Chinese officials on Monday did not draw attention to the reversal of the rhino horn and tiger bone bans, put in place in 1993, nor did they explain the decision.
Experts said the move was probably related to the government's efforts to encourage the growth of traditional Chinese medicine, an industry valued at more than $100 billion, with more than 500,000 medical practitioners.
While leaders of traditional Chinese medicine have officially discouraged the use of rhino horn and tiger bone for years, an underground trade has continued.
Rhino horn is used in Chinese medicine to treat a variety of conditions, including fevers, gout and food poisoning. Tiger bone, often turned into tiger bone wine or so-called glue, is thought to boost health, cure a range of ailments and increase virility for men. Endangered animal parts are not widely used in traditional Chinese medicine, but folk remedies incorporating them form a small but profitable market.
Mr. Xi has used Chinese medicine as a way to expand China's overseas influence, and his government has promoted it in places like Zimbabwe and Nepal. The government hopes Chinese medicine will win global acceptance alongside Western therapies.
The Chinese state media sought to portray Monday's policy announcement as an effort to help protect rhinos and tigers by improving oversight. The regulations said that trade of rhinos, tigers and their related products was illegal, except for a handful of purposes, including medicine, scientific research and "cultural exchanges."
The State Council said in the announcement that the medical use of rhino and tiger parts would be strictly monitored. Only doctors certified by the State Administration of Traditional Chinese Medicine would be allowed to administer the medicines.
China is estimated to have 6,500 tigers in captivity as of 2010, according to the World Wildlife Fund, though the number of rhinos in captivity is unknown.
Experts said the number of animals in captivity that could be used for medicinal purposes would likely not meet the demand in China, potentially leading to increased poaching and a thriving underground trade.