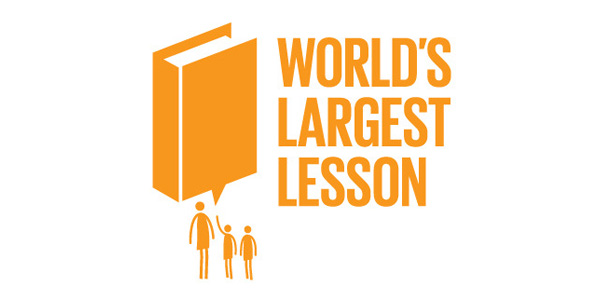 World's Largest Lesson is an initiative delivered in partnership with UNICEF to raise children and young people's awareness of the new Global Goals for Sustainable Development and empower a generation of young "Goal Champions" determined to see the Goals achieved. 
In collaboration with Wild For Life, we aim to inspire children to take action for Goal 15 – Life on Land – with its specific target to Take urgent action to end poaching and trafficking of protected species of flora and fauna and address both demand and supply of illegal wildlife products, and contribute to measurable change by 2030. 
The first World's Largest Lesson took place to coincide with the adoption of the Global Goals in September 2015. Teaching materials were shared in 160 countries, translated into over 30 languages, and millions of children took part. In 2016 the ambition is to engage even more students in the mission, in more countries, and to share stories of the inspiring action young people are taking toward the Goals.