IUCN highlights peatland projects in map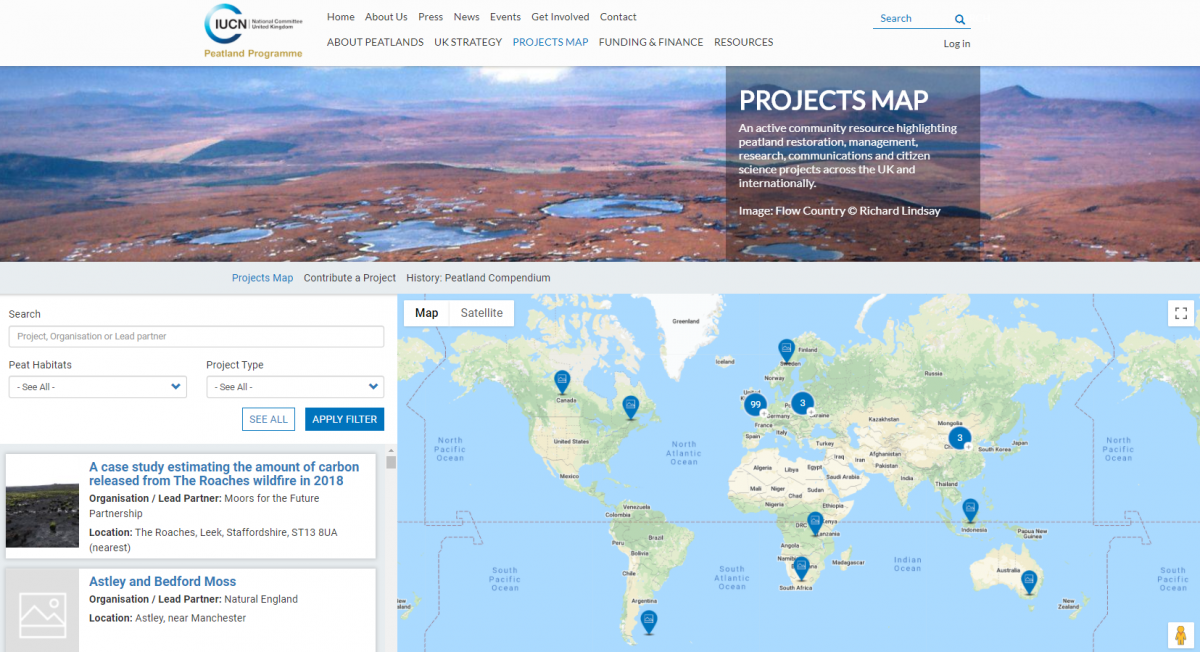 The Peatland Projects map is an active community resource highlighting peatland restoration, management, research, communications and citizen science projects across the UK and internationally. Through the map projects can share case studies, knowledge and experience as well and contact others across this peatland network. 
The Peatland Project Map evolved as a partnership project in 2009 led by Moors for the Future Partnership and is now managed by the IUCN (International Union for the Conservation of Nature) UK Peatland Programme. 
The IUCN UK Peatland Programme exists to promote peatland restoration in the UK and advocates the multiple benefits of peatlands through partnerships, strong science, sound policy and effective practice. 
www.iucn-uk-peatlandprogramme.org
Twitter @iucnpeat
Link to Peatland Projects map: www.iucn-uk-peatlandprogramme.org/projects-map
Cover photo credit: Stickle Gyhll, Lake District – England. © Pete Quinn