Snow Leopard Trust uses donation to install infared cameras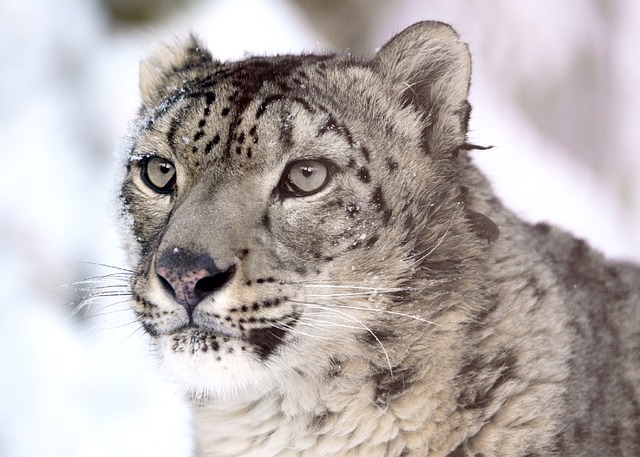 Last March, we asked #WildForLife champions to participate in the Big Cats Team Challenge, a joint effort to protect endangered big cats. Team Snow Leopard, led by Dia Mirza and the Snow Leopard Trust, received the highest number of pledges and was gifted a donation to help continue their important work. In celebration of World Snow Leopard Day, we sat down with Koustubh Sharma, Senior Regional Ecologist at the Snow Leopard Trust, to find out how they have been using the funds from the challenge.
How has the Snow Leopard Trust used the earnings from the Big Cat Team Challenge so far?
The Big Cat Team Challenge award was used to purchase 10 infrared illuminated, motion-sensed cameras and their batteries and memory cards. These cameras are being used in the Kyrgyz Republic to conduct snow leopard population surveys in the Kyrgyz Ala Too Range that looms behind the capital Bishkek, but runs across nearly100 km from east to west. These cameras are set up to help reliably estimate snow leopard populations in these mountains. The stealthy cameras also monitor presence of other wildlife, livestock, and potential poachers in places where they are installed in consultation with local rangers.
What is it about snow leopards that makes studying them so difficult?
The snow leopards typically live in rugged terrain that is not the most conducive for humans to move about, let alone study them. Add to it their elusive behavior, small numbers, large territories and an incredible camouflage, which, when put together, make it one of the most difficult species to study.
How do cameras aid your conservation efforts?
The motion-sensed infrared cameras are our eyes in the wild. They operate at extreme temperatures, for several months without us having to change the batteries or memory cards. They really are tough workhorses. These cameras do not have glaring flashes when photographing at night, nor do they make any sound, and the manufacturers give them a brilliant camouflage thus making them nearly invisible. This stealth allows these cameras to be doubled as monitoring devices when installed in consultation with the local rangers, for they do not only record wildlife, but also movements of illegal trespassers.   
How do you think advances in technology will shape your surveys in the future?
While technology such as satellite GPS collars and camera traps are already improving our ability to understand an elusive species such as the snow leopards, the future is looking bright with new technological developments such as artificial intelligence and unmanned aerial vehicles. We are already partnering with technology giants such as Microsoft and DJI to develop AI tools to help analyze large datasets from camera traps, help collect and validate information on illegal wildlife trade and poaching, and explore the possibilities of smart patrolling and wildlife surveys using automated aerial surveys.
Your kindred species is, of course, a snow leopard! What characteristics do you share with them?
Hahaha, I wish I had even a fraction of the capabilities that a snow leopard has, it would have made me a super-hero! It is fascinating how we now seem to know a lot more about the movement patterns of snow leopards based on telemetry and camera trapping data. I believe the only thing I may share with a snow leopard is that both of us probably love the mountains, and try to find the most energy efficient path when moving about…
Any additional information you'd like to share?
The snow leopard's charisma has brought together governments, educational institutions and conservationists from 12 range countries in Central and South Asia. Despite that, a lot needs to be done to save the future of the snow leopards. It is only when the people of the world are aware of the species' grandeur, and the value of these mountains where snow leopards live, that we will be able to save its future through a combination of research, community support and policy intervention. 
For International Snow Leopard Day, we can share some great news for these cats from Mongolia: The government has confirmed that all previously issued mining licenses in the newly created Nature Reserve of Tost Tosonbumba have now been cancelled. Read more about this amazing conservation success story at https://www.snowleopard.org/tost-nature-reserve-is-free-of-mining-licenses/
On behalf on UN Environment and #WildForLife champions everywhere, we thank Koustubh and the rest of the team at the Snow Leopard Trust for dedicating their energy toward conserving this magical species. Happy World Snow Leopard Day!
To learn more about the Snow Leopard Trust's work, visit their website at https://www.snowleopard.org/.