The Best of Times. The Worst of Times.
This article originally appeared at 
https://www.aza.org/from-the-desk-of-dan-ashe/posts/the-best-of-times-th...
.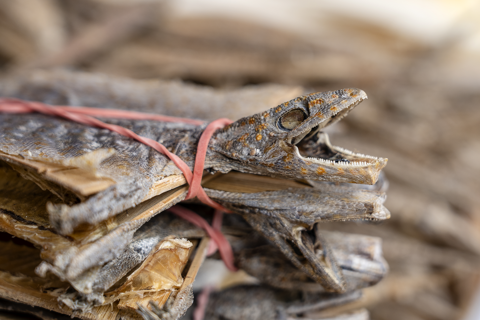 Charles Dickens' opening line in A Tale of Two Cities seems poignantly relevant—"It was the best of times, it was the worst of times." Never have we had a better opportunity to make illegal, irresponsible, and unethical wildlife trade relatable than at a moment when people are scared, sick, and losing loved ones to a pandemic; and when the global economy is at a standstill at the cost of $7 trillion and growing. But never have we been so disabled as a community, with over 93 percent of the Association of Zoos and Aquariums' (AZA) accredited members closed.
In a moment when our nation and world is in rapt attention, our visitors are closeted in their homes, and our members are focused on survival—it is the time to act.
Dr. Jeffrey Bonner, President and CEO of the temporarily closed Saint Louis Zoo, recently challenged our community to begin peering out of our foxholes. He said now is the time to coordinate an assault against the cause of this current contagion—illegal, unethical, and inadequately regulated trade in wild animals. The Bronx Zoo and its four sister facilities in New York City are also closed. Still, their parent organization, the Wildlife Conservation Society, is adding its powerful voice to this effort.
WCS recently issued a policy statement on reducing the risk of future zoonotic pandemics, calling on the global community to end trade in wildlife to feed humans:
To prevent future major viral outbreaks such as the COVID-19 outbreak impacting human health, well-being, economies, and security on a global scale, WCS recommends stopping all commercial trade in wildlife for human consumption (particularly of birds and mammals) and closing all such markets.
Rigorous enforcement of existing laws, regulations, and international treaties that deal with wildlife trade and markets is critical and necessary, but this is simply not enough. A new paradigm is needed if we are to avoid a pandemic such as the one we are experiencing today.
We're down, but clearly, far from out!
Last month, as COVID-19 was just beginning to rear its ugly head in the United States, AZA joined WCS in calling for urgent action to: (1) close live animal markets that contribute to illegal and unsustainable trade, threaten human health, and jeopardize animal welfare; (2) strengthen efforts to combat trafficking of wild animals within countries and across borders; and (3) work to change dangerous wildlife consumption behaviors. 
Reportedly, China has shut down its wet markets, at least temporarily. But the end to illegal wildlife trade and much more effective regulation of legal wildlife trade needs to be absolute, and it's not just a China phenomenon. The illegal, irresponsible and un- or under-regulated trade of wildlife is a global problem and needs to be confronted, courageously and comprehensively. The United States can do what it has historically done best in moments of necessity—lead.
And that leadership can start by:  (1) amending the Lacey Act to strengthen the government's ability to stop injurious species and dangerous pathogens from entering the United States; (2) using international forums, especially the Convention on International Trade in Endangered Species of Wild Fauna and Flora (CITES), to end the illegal wildlife trade that drives wet markets worldwide; and, (3) both pressuring and supporting governments around the world as they close under-regulated and unregulated wildlife markets permanently while helping communities and wildlife live a healthier coexistence.
AZA and its Wildlife Trafficking Alliance—a coalition of more than 80 leading companies, non-profit organizations, and AZA-accredited zoos and aquariums—are well placed to help lead this effort by working collaboratively across sectors to support legal reforms and identify innovative approaches to reduce global demand.
We must work toward a healthier relationship between people and wild animals. Let's begin now! Join us and help stop the next novel pathogen before it can get started.