Zimbabwe pangolin project working to save world's most trafficked animal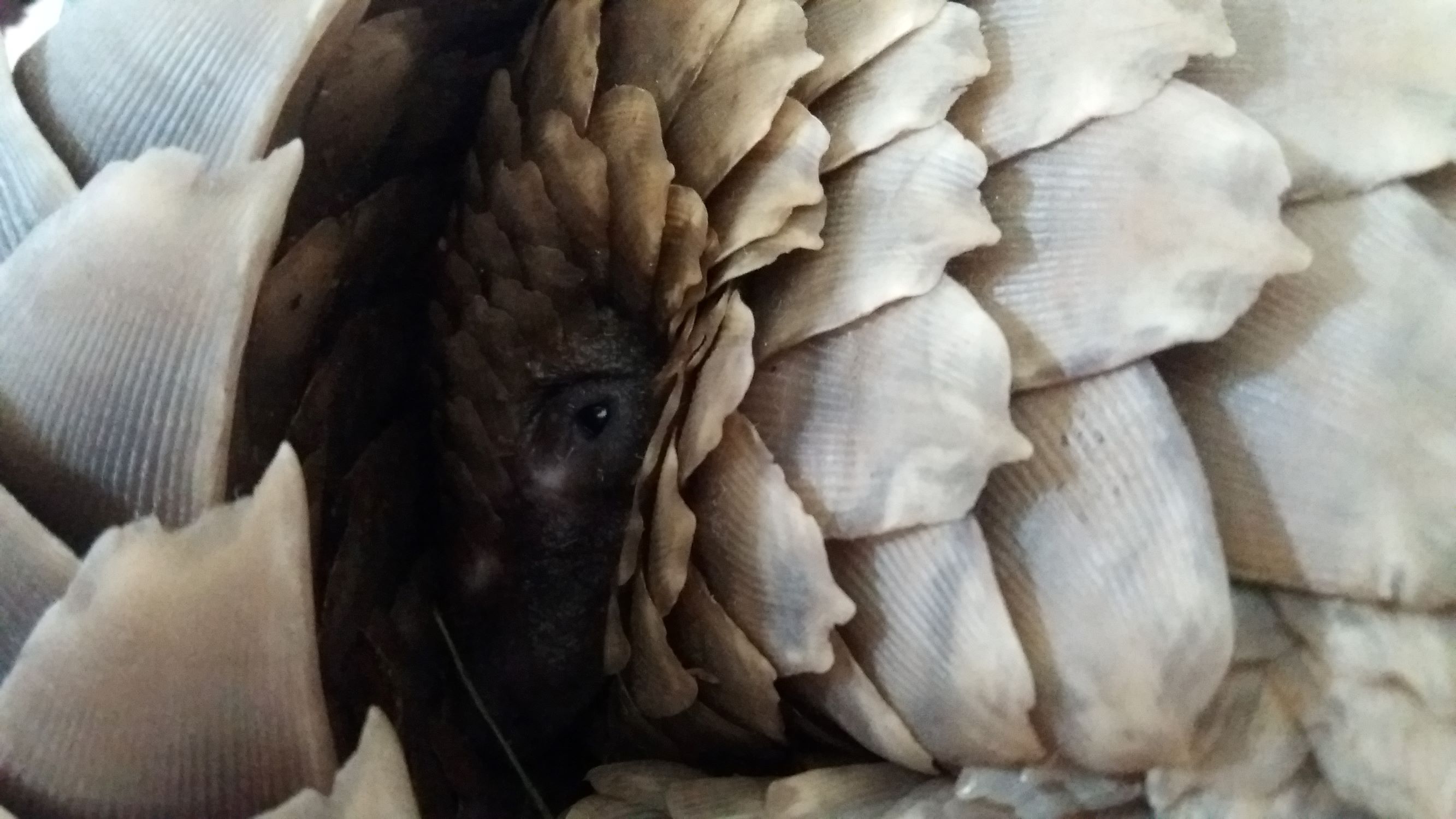 This article originally appeared at UNenvironment.org  
World Pangolin Day on 16 February reminds us of the damage illegal wildlife trade is doing to the world's only scaly mammal, but also that there is still a chance to save endangered species if we act wisely now.
A collaborative awareness campaign between a silversmith, a photographer and a conservationist, is making waves among pangolin-lovers.
Lisa Hywood, Chief Executive Officer and founder of the Tikki Hywood Foundation, recalls: "Twenty-three years ago, Negomo, an adult female pangolin, arrived in a used mealie meal sack, smelling and terrified. When I stared into the sack my heart started pounding as I had not the slightest idea of what to do, or how I would be able to help this desperate animal. This was my first rescued pangolin ... The past two decades have been an incredible journey for myself and all of us at the Tikki Hywood Foundation."
In 2016, the Foundation teamed up with world renowned photographer Adrian Steirn to film a short documentary called, the Pangolin Men. 
The series features pangolin minders who work at the Tikki Hywood Foundation and have developed a relationship with every individual pangolin under their care. It also shows how vulnerable the pangolin is and why the Foundation's supportive care is so vital for them to be able to be rehabilitated and returned to the wild.
The collaboration behind the pangolin project was born when Adrian Steirn met the Mavros family and heard about the development of a new collection of their celebrated jewellery, the Pangolin Collection, which was inspired by their long-standing relationship with the species, and was designed to raise awareness and funds for the Tikki Hywood Foundation.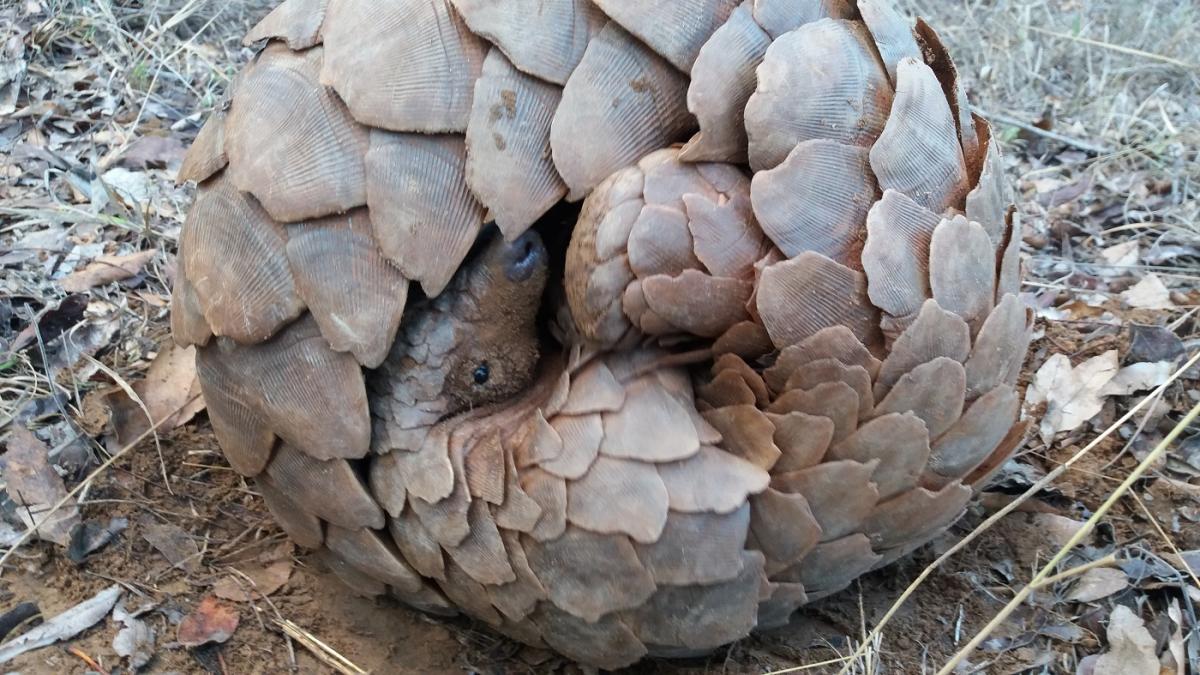 Uphill battle
The illegal trade in wildlife is the fourth largest illegal trade after drugs, arms and human trafficking, and seizures of pangolin body parts continue. 
Just a few days ago officials in Hong Kong reported they had intercepted a shipment of nine tonnes of pangolin scales, the largest such seizure the city has ever made; 1,000 elephant tusks were in the same shipment. They were found hidden under slabs of frozen meat on a cargo ship that had stopped in Hong Kong on its way to Viet Nam from Nigeria, said officials, who estimated the shipment's value at nearly US$8 million. This was said to represent up to 13,000 individual pangolins.
Very recently, the Ugandan authorities also reportedly seized 750 pieces of ivory and thousands of pangolin scales smuggled from neighbouring South Sudan in one of the largest seizures of wildlife contraband in the East African country. 
The ivory and pangolin scales were discovered inside hollowed-out logs in the Ugandan capital, Kampala. Two Vietnamese men, suspected of smuggling, were detained.
In December 2018, the Malaysian authorities burned 2.8 tonnes of seized pangolin scales worth nine million dollars. The scales were confiscated by customs officials at Malaysia's Port Klang between May and September 2017. Abdul Kadir Abu Hashim, the Director General of the Wildlife and National Parks Department estimates that some 3,000 pangolins would have been killed to obtain the scales.
In September 2018, customs officials in Viet Nam seized 805 kg of pangolin scales hidden inside dozens of boxes on a flight from Nigeria, state media reported. The pangolin trade is banned in Viet Nam. But weak law enforcement has allowed a black market to flourish and feed into a global multibillion-dollar industry in animal parts, mainly for traditional Chinese medicine and exotic pets. 
"It breaks my heart to know how the greed of mankind is pushing this animal to the brink of extinction," says Hywood. "Time is running out for the pangolin, so we all need to take action. Extinction is forever, and I believe it is our duty and responsibility to make sure the pangolin does not become a myth in storybooks."
Pangolins are the world's most trafficked mammal, with more than a million animals trafficked in the last decade. For a species that most people have never heard of, yet alone seen, this is a staggering number. In September 2016, the Convention on the International Trade in Endangered Species (CITES) unanimously agreed on an up-listing of all eight species of pangolin from Appendix II to Appendix I. This means there is now a total ban on all international pangolin trade in Africa and Asia where the eight species of pangolin are found, highlighting the critical nature of the threat to the species and the global consensus behind its importance.
UN Environment's Wild for Life campaign aims to raise awareness about the plight of endangered species like the pangolin, and build country capability to prevent and reduce demand for products derived from protected species. Equally critical is enacting and enforcing stronger laws and stepping up support to local communities' efforts to stop the illegal trade in wildlife.
For further information please contact Head of Wildlife Communication and Ambassador Relations, Lisa Rolls: Lisa.Rolls@un.org 
Further resources:
Wildlife crime: Pangolin trade still flourishing despite ban