Giant step forward for conservation in Chilean Patagonia
This article originally appeared at 
https://www.unenvironment.org/news-and-stories/story/giant-step-forward-...
.  
On 10 May, Tompkins Conservation, The Pew Charitable Trusts and the Government of Chile announced an agreement to create a public-private fund to ensure the future conservation of Chilean Patagonia. This move to protect one of the last wild places on Earth could be a game-changer for conservation.
Patagonia is a vast, sparsely populated region at the southern end of South America, shared between Chile and Argentina. With its fjords, glaciers, large forests, numerous waterways, steppe and grasslands, this unique environment offers significant potential for conservation.
The agreement addresses some of the critical concerns of the recent Intergovernmental Science-Policy Platform on Biodiversity and Ecosystem Services (IPBES) report, namely the urgent need to protect biodiversity and significantly slow down and reverse its global decline.
The fund "Route of Parks: Protecting Patagonia Forever" speaks to the most pressing needs of Patagonia, including essential funding for national park infrastructure, trails and management, the economic development of gateway communities and long-term conservation.
"The vast majority of people around the world care about wildlife and nature and many would like to have a say in the future of our planet," says UN Environment wildlife and biodiversity expert Max Gomera.
"What we have not done well is to give them credible vehicles for translating that 'care' into tangible help, such as financing for those who live with nature and wildlife. This new initiative by the Chilean government and Tompkins Conservation is a game changer, not only for Chile. Others from across the world can learn from and emulate it."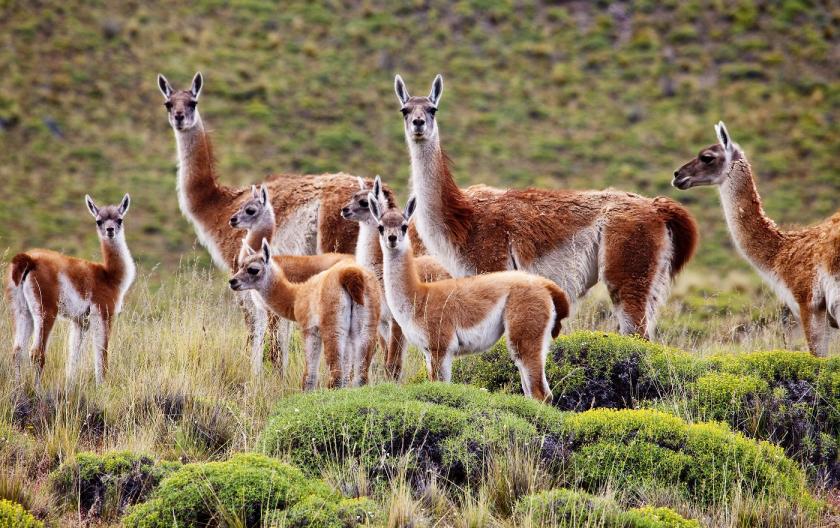 Guanacos. Photo by Linde Waidhofer/Tompkins Foundation
Sustained funding is vital
The funding agreement will allow implementation of responsible and effective pathways for change, concurring with the Platform's finding that "successful conservation outcomes are dependent on adaptive governance, sustained funding, strong societal engagement, effective and equitable benefit-sharing mechanisms, and monitoring and enforcement of rules."
According to Francisco Solis of The Pew Charitable Trusts, "the Chilean project is unique in that it proposes to give equal attention to community benefits and enhanced nature protections. Here, private contributions will complement increases in public investment in park management until the government ultimately assumes full fiscal responsibility through sources such as tourism revenue."
The project is a response to the challenge of financing and managing a dramatically expanding park system, after Tompkins Conservation's historic donation created seven new national parks and expanded three others in Chilean Patagonia. In all, the foundation donated over 526,000 hectares of land.
For Kristine Tompkins, President of Tompkins Conservation and UN Patron of Protected Areas, the milestone takes Chile one step further to becoming an international model for conservation. "We consider this fund to be a keystone of our commitment with Chile post-donation," she explains. "We are helping to conserve one of the most pristine corners of the planet."
On 26 April 2019, Tompkins Conservation handed over Pumalín and Patagonia parks to the Chilean state. With world-class hiking trails, abundant wildlife and scenery ranging from temperate rainforest to waterfalls, volcanoes and steppe, these two flagship parks span the diverse range of ecosystems of the Patagonian region. They shelter rare fauna: in Pumalin Douglas Tompkins National Park  live the pudu (a minature deer), Darwin's frog and Chile's only marsupial, the monito del monte. Patagonia National Park is home to the Andean condor, the guanaco (a South American camelid) and numerous endangered and threatened species, including 10 per cent of the global population of huemul, the south Andean deer.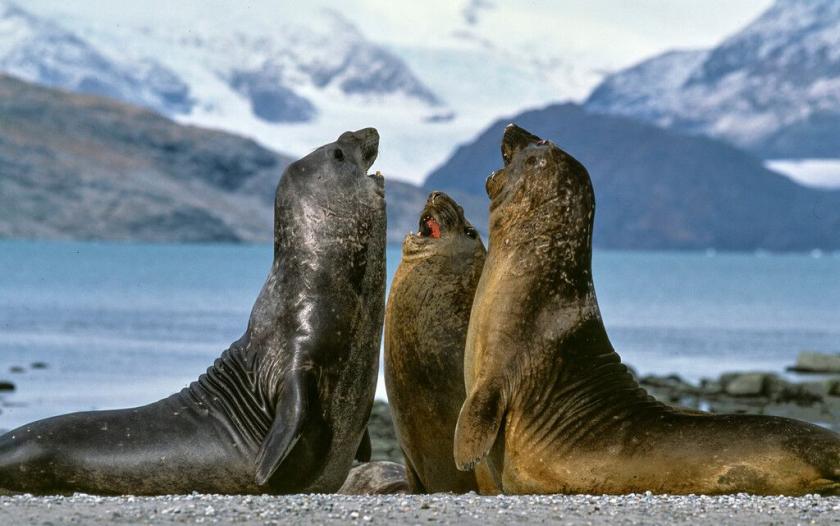 Sea lions. Photo by Nicolas Piwonka/Tompkins Foundation
By elevating its parks to an international standard, Chile is poised to reap greater benefits as tourism to the region grows. Visits to Chile's national parks have nearly doubled in the past decade and the number of visitors to the country grew 20 per cent in the last year alone. However, even ecotourism has to be properly managed. The Platform's report notes an increased demand for nature-based tourism, "with mixed effects on nature and local communities, including some potential for contributions to local conservation in particular when carried out at smaller scales".
A win for biodiversity
Today, only half of the planet remains in a natural condition able to sustain functioning ecosystems. National parks and protected areas have become our best defence against climate change. The Platform's report does not stop at creating these areas: "Expanding and effectively managing the current network of protected areas, including terrestrial, freshwater and marine areas, is important for safeguarding biodiversity, particularly in the context of climate change."
Funding large areas for conservation is also a win for biodiversity. The study found that conservation investment between 1996 and 2008 reduced the extinction risk for mammals and birds in 109 countries by an average of 29 per cent per country.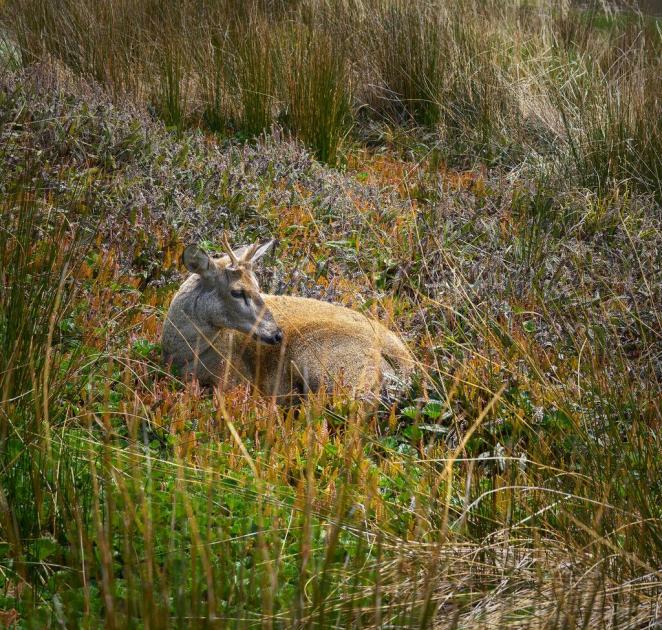 Huemul, or south Andean deer. Photo by Nicolas Piwonka/Tompkins Foundation
No substantial progress can be possible without the support of the national government. After coming to an agreement with the conservation coalition, Chile's President Piñera described the project as having a moral imperative, "to protect our parks, to expand our parks, and this is not only out of respect for nature, but also for our children, our grandchildren and future generations."
For further information please contact Carolyn McCarthy, Global Communications Coordinator, Tompkins Conservation
UN Environment's Wild For Life campaign supports jaguar conservation in South America