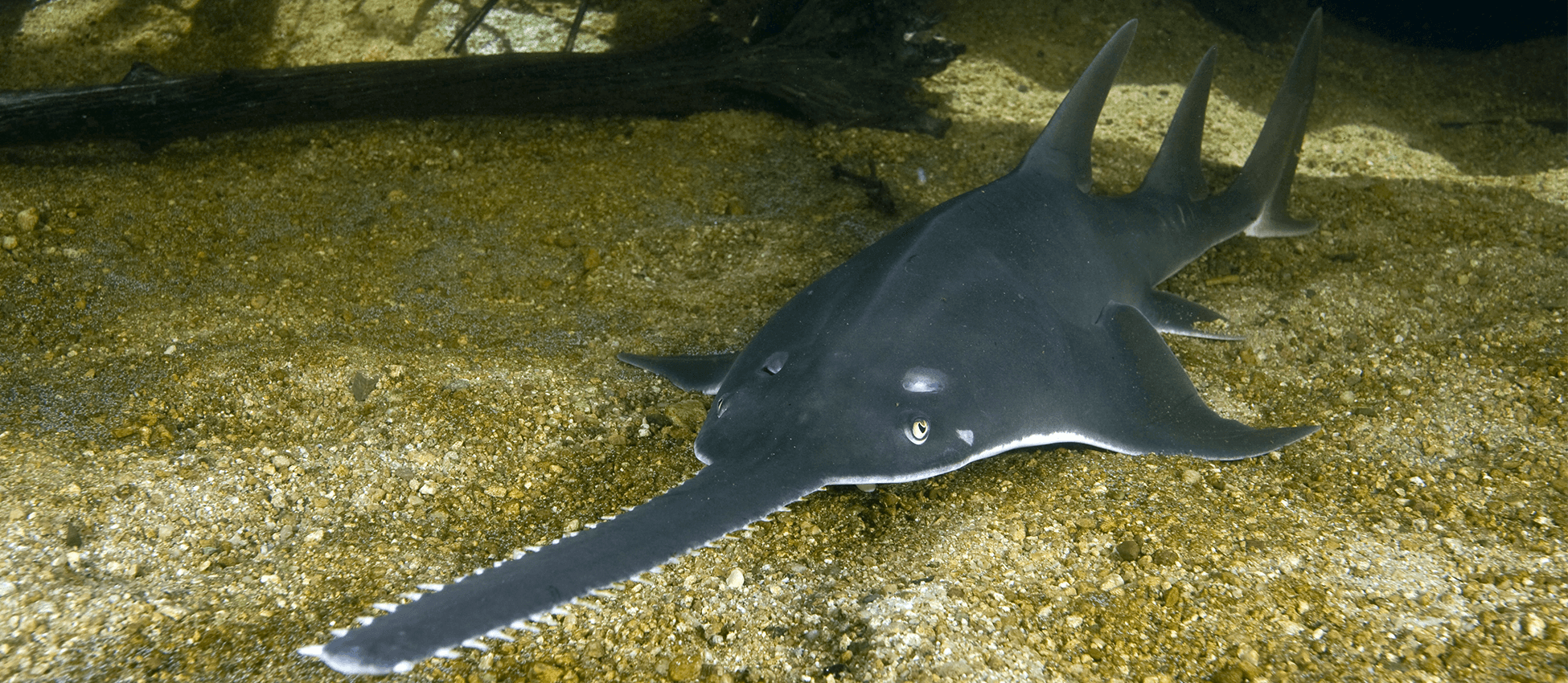 Sawfish
Clever, sensible and built for camouflage, the sawfish, also known as a carpenter shark, is actually part of the ray family. When it comes to food, it knows how to get what it wants; solitary and swift, it stays out of the spotlight. This habit of hiding is an evolutionary tactic that makes it a lethal predator to its prey. The Sawfish may be one of the most elusive species on the planet. Recently, the renowned underwater photographer, Rob Stewart, lost his life trying to document the behavior of this elusive creature.
WHERE THEY ARE FOUND
Coastal areas of Asia, Australia, North America, South America, Africa.
WHY THEY ARE IMPORTANT
Sawfish are a vital part of the marine ecosystem; they move around sediment and unearth smaller organisms which makes it easier for other animals to find prey. Sawfish also have a cultural importance to many native societies as symbols of protection, religion, prosperity, and warfare.
HOW THEY ARE THREATENED BY ILLEGAL TRADE
Sawfish are killed for their succulent fins and unique rostrum (saw), which is often sold as a trinket or trophy. They are also sold for their skin, liver, and eggs. Many sawfish are killed by fisherman out of fear and can also be victims of fish nets.
HOW YOU CAN HELP
Avoid consuming products made from sawfish parts, including foods and trinkets. Support programs that educate fisherman on the proper release of animals from fish nets. While fishing, ensure that you do not harm other species by being mindful of your practices and quickly releasing any accidental bycatch (species you didn't intend to catch).
In the News
Press Release: Major Steps for International Protection of Caribbean Sharks
From 1962 to now, the population of sawfish in its historic range has decreased by 95%. The Sawfish is now listed as critically endangered.